Become a sponsor of
CULTURAL EDUCATION
Hand in hand…
we build a better world!
Alif Institute invites individuals, businesses, organizations, and institutions to support our mission to foster the appreciation of Arab cultures through sponsorship of our programs and major events. Your sponsorship will help us keep Arab cultures alive while gaining visibility among event visitors and the Arab-American community and beyond! There are many options for sponsorships, including: 
Major events, Individual programs, Educational outreach/visits to schools and organizations. 
Please see the options below for current sponsorship opportunities. Have an idea? Let's talk! Please EMAIL us or call 770-936-8770 to let us know more about your sponsorship interests.
IRS tax deduction policy:  All sponsorship donations to Alif Institute are tax-deductible according to IRS rules for 501(c)3 nonprofit organizations. If you receive any goods or services in exchange for your donation, the fair market value of those goods and services will be deducted from your total donation amount. Please see the sponsorship page for details or EMAIL US if you have any questions!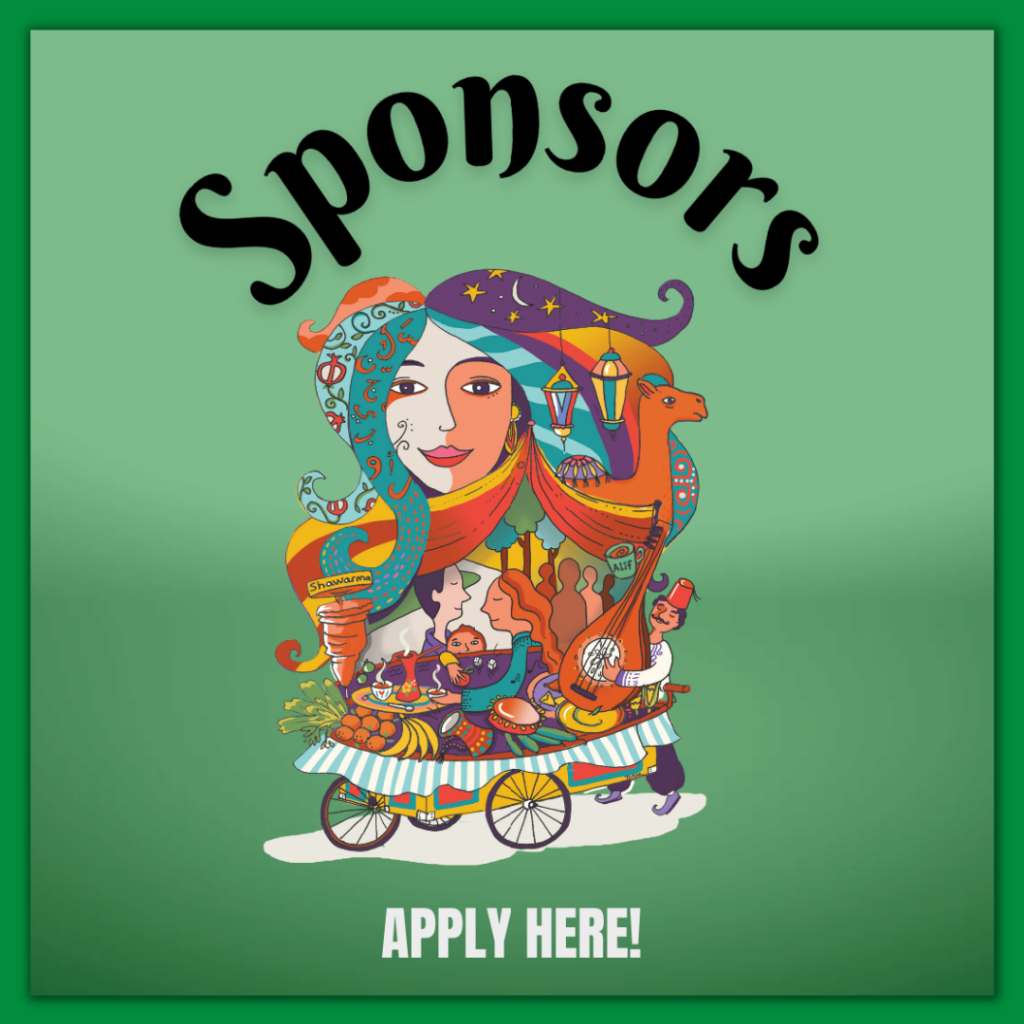 Your Atlanta Arab Festival sponsorships help us provide:
Free festival admission!

Quality performances, exhibits, and activities!

Outreach activities!

And much more!
Sponsors have always been the backbone of our annual festival. Sponsorships are even more crucial to our success since we instituted free admission for everyone! Quality performers on the AAF stage, cultural exhibits and activities, and AAF outreach efforts are also funded through our generous sponsors.