Turath 2022
Arabic Study Abroad
High School Program
Preliminary application due: April 30, 2022
3 Options to choose from:
6-week program:
June 10 – July 22,  2022 – Muscat & Amman

---
3-week program:
June 10 – June 30, 2022 – Muscat, Oman 

---
3-week Program:
July 1 – July 22, 2022 – Amman, Jordan
This is a teacher-led program and all students must register through their respective high school institutions or home school groups. To register your high school or home school group, teachers/administrators should fill out the form below and we will contact you.

Teachers, parents, and students can send us an email at info@alifnstitute.org for more information.
OMAN & JORDAN PROGRAM
OMAN PROGRAM
JORDAN PROGRAM
OMAN & JORDAN PROGRAM
Noor Majan Institute

(Muscat, Oman)


June 10 – June 30, 2022
Sijal Institute
Amman, Jordan
July 1 – July 22, 2022
Application deadline: April 30, 2022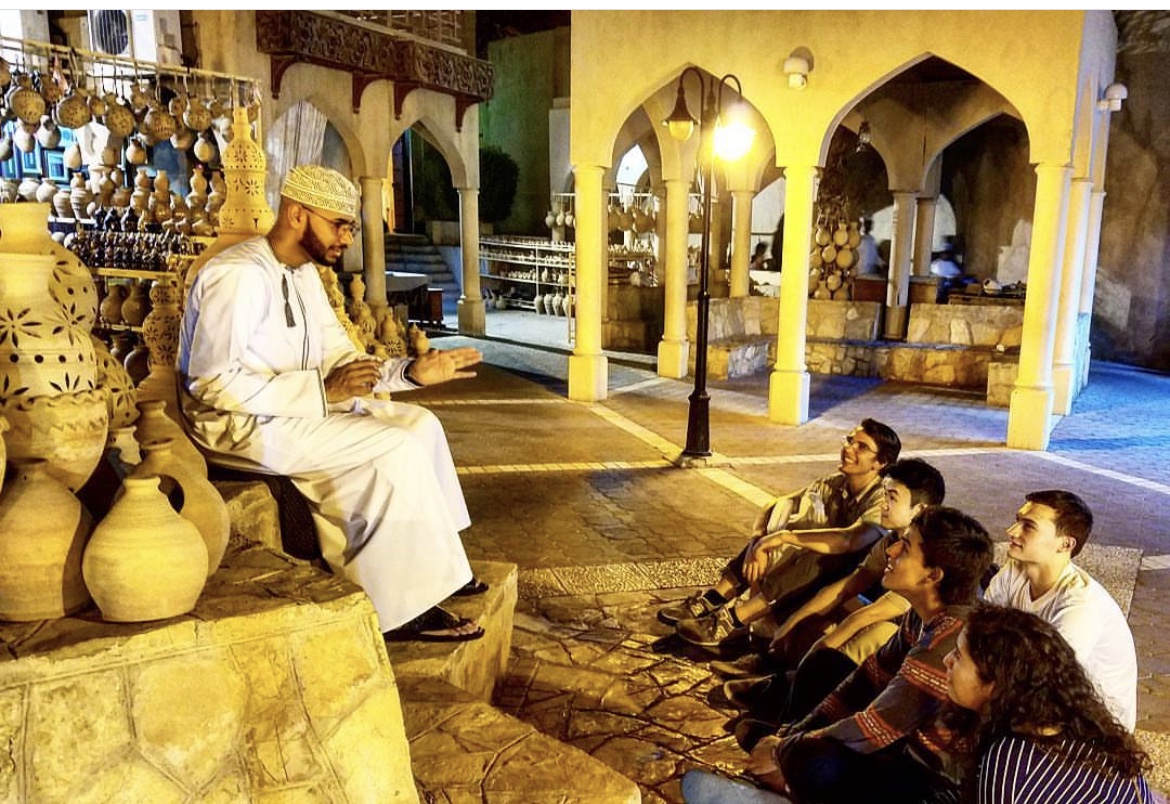 PROGRAM OVERVIEW
ITINERARY
COSTS & FUNDING
ACADEMIC CREDIT & TRANSCRIPTS
ELIGIBILITY
PROGRAM OVERVIEW
Arabic Language Courses at Noor Majan (Muscat, Oman) & Sijal (Amman, Jordan)
June 10 – July 22, 2022
High school students and their chaperones will depart from their hometown to Muscat International Airport to formally begin their Arabic courses with Noor Majan Arabic Institute for the first three weeks of the program. On July 1, students will fly into Queen Alia International Airport in Amman to spend the next three weeks with Sijal Institute. Over the total six weeks spent in Oman and Jordan, student programming will consist of several components:
Intensive Modern Standard Arabic, Omani, and Jordanian dialect courses

Language partners

Cultural enrichment activities

Educational travel excursions

Community-based experiential learning

Tutoring

Critical intercultural communication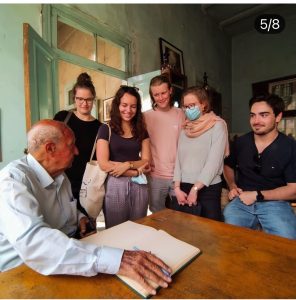 Students will have an immersive Arabic as One Language experience. Noor Majan and Sijal will each pair students with a local peer for the language partners component, for which pairs will meet in local public spaces of their choice to have conversations in Arabic. This component of the language curriculum will have a more colloquial tone, meant to give students exposure to local dialect and speaking habits. In addition to language instruction, students will participate in rich cultural activities and educational trips at each institute. All program-related transportation will be included (including to and from the airport).
The diverse enrichment activities offered at Noor Majan and Sijal are meant to give students a cultural perspective on life and society in the Arab world. Some of the cultural activities at Noor Majan will include presentations by local Omani NGOs, calligraphy workshops, and conversations with representatives from the Sidab Women's group. Travel excursions will include trips to Nizwa, the Grand Mosque, Mutrah Souq, and Sea Turtle Reserve. During their time with Sijal, students will participate in a "Welcome to Amman" city walk, cooking activities featuring Jordanian cuisine, and a local graffiti art tour. The overnight excursion will be to Wadi Rum, Petra and Aqaba led by a professional guide and including a group jeep tour.
Accommodations 
Student and chaperone housing will be provided for the duration of the program. In both Oman and Jordan, Noor Majan and Sijal will provide furnished apartments within walking distance of the institute.
ITINERARY
COSTS & FUNDING
ACADEMIC CREDIT & TRANSCRIPTS
ELIGIBILITY
OMAN PROGRAM
JORDAN PROGRAM