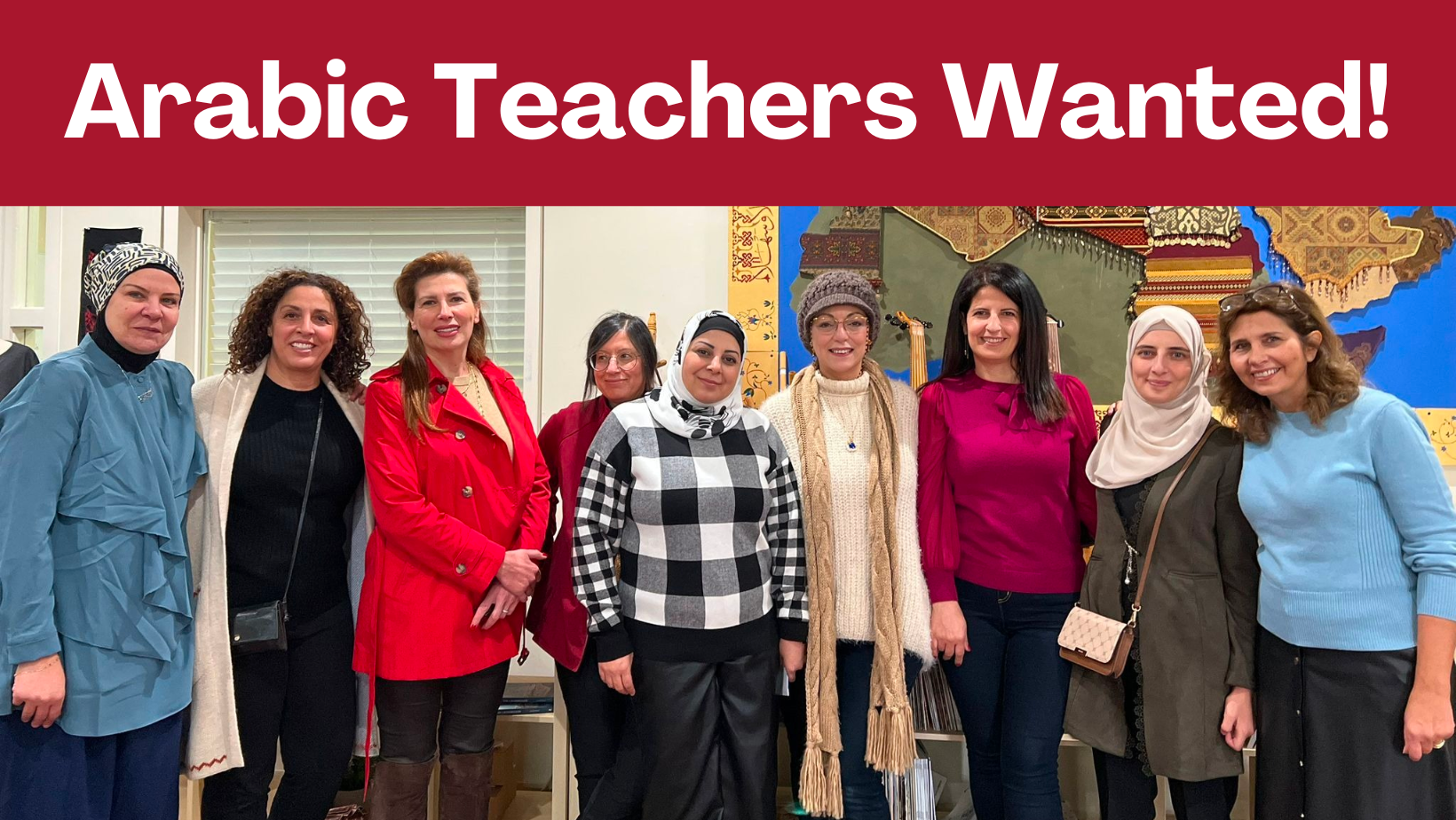 In-Person, Part-Time Arabic Teacher at Alif Institute
Alif Institute is Atlanta's Arab cultural center. We are a 501(c)3 nonprofit organization dedicated to fostering the understanding and appreciation of Arab cultures. As a nonpolitical, nonreligious nonprofit, Alif Institute is open to everyone who loves Arab cultures! For more information about Alif Institute, please visit our website at www.alifinstitute.org. 
To apply for this position, please send your resume to info@alifinstitute.org. 
Job description:
In-person teaching at Alif Institute locations (Chamblee & Roswell) and optional live online instruction

Part-time, 30 – 40 hours

per semester

Competitive hourly rate based on experience, depending upon experience

Saturdays (10:30 am – 1 pm) and/or Sundays (10 am – 12 pm)

Start date: Immediately

Teaching:

Students aged three to four years old

Create in-class activities based on Alif's curriculum

Communicate with parents about students' performance in class

Send homework each week

Keep track of students' work during the year to provide a credible assessment of each student's yearly performance
Required Education:
BA in Education and/or 2 years experience in teaching the Arabic language

Native in Arabic language and fluent in English

Experience teaching on Zoom is preferable
Professional Qualities & Skills:
Teaching experience is greatly preferred 

Ability to teach classes with different ages of students and academic levels

Experience working with students and families from diverse backgrounds

Comfortable working in a team-teaching atmosphere

Ability to include different cultures of the Arab world in class

Experience creating a rigorous, healthy, and enriching learning experience; support students and keep them engaged

Ability to create teaching materials to support our curriculum

Desire and ability to build relationships with students and parents

Good communication skills

Responsible, passionate, committed, and organized

Positive attitudes are absolutely critical