Arabic Music Classes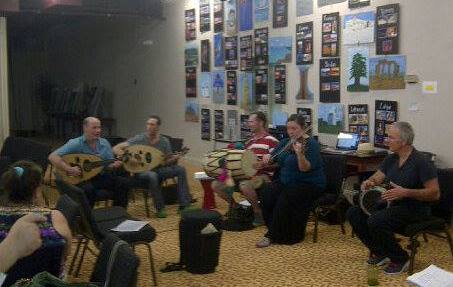 I. SINGING in ARABIC
Let's sing together in Arabic! يلا نغني سوى (Yalla N'ghanni Sawa). Come join the Arabic chorus at the Alif Institute! Have fun and learn about the Arabic culture's rich musical heritage! This class is perfect for Arabic language learners in all levels.
No previous musical experience required! All instruments are welcome! All voices are welcome! All ages are welcome!
Class Schedule
5 Tuesdays | 25 FEB – 25 MAR 2014 | 7 PM – 8 PM
Instructor
Dr. David Marcus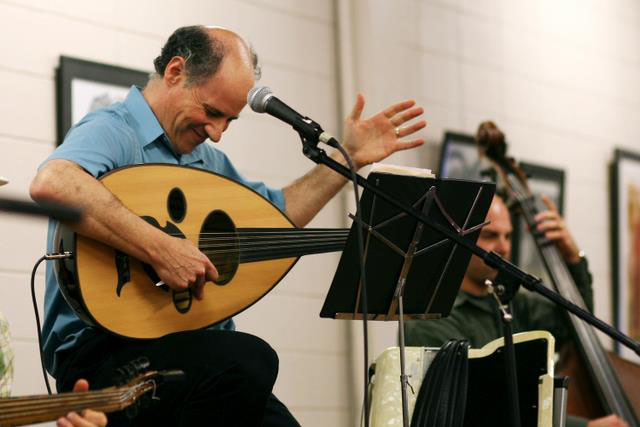 II. MARCUS EAST-WEST ENSEMBLE
Last year, Dr. Marcus led a 14-person community music ensemble in a concert during Alif's Atlanta Arab Festival – violin, flute, oud, darbouka, riqq, cello, bass, singers, and dancers. The audience sang and danced with us.
This year, we are expanding the opportunity, to interested musicians and singers. 5 Tuesday night rehearsals, culminating in a concert on Saturday night, March 29th.
Class Schedule
5 Tuesdays | 25 FEB – 25 MAR 2014 | 8 PM – 9 PM
Instructor
Dr. David Marcus
Register for Arabic Music Classes