We are working on a great line-up of art workshops in a variety of different mediums. Please mark your calendars for the classes that have been announced and stay tuned as we add more great options.
If you have an issue registering or have questions about the workshops, please EMAIL us and we'll be happy to help!
Thursday, March 3
10:30 AM – 12:30 PM
Instructor:  Sonia Zaher 
Cost: $30 / $35 for non-members

About the class: You will learn as a beginner how to make a small spring cake decorated with fondant flowers and small spring-related figures. 
About the artist: Sonia Zaher
Engineer and mom to 3 beautiful girls, I am an artist to the core. Over 10 years ago I started cakes decorations as a hobby, now I am growing my own business, helping my community to create great memories for their events.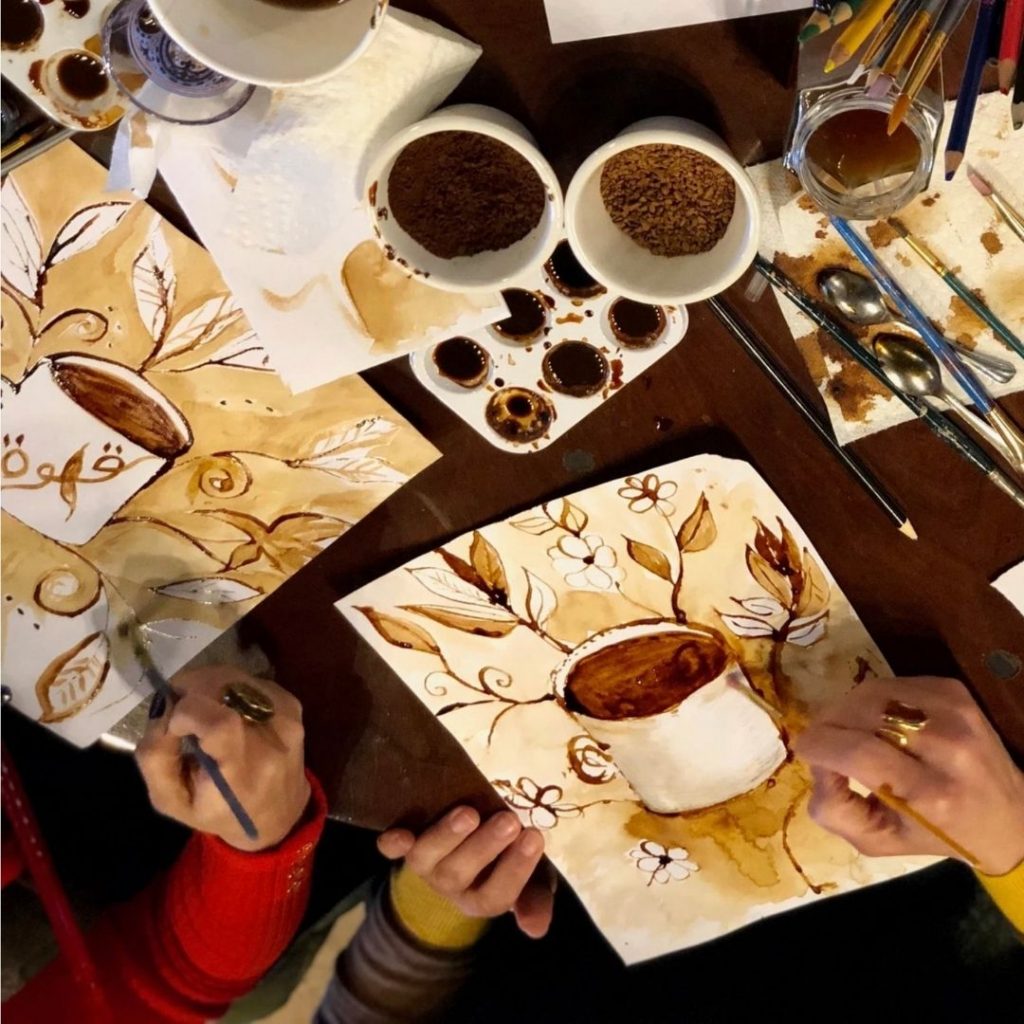 Tuesday, March 8
6 PM – 8 PM
Instructor:  Teresa Abboud
Cost: $25 / $30 for non-members
About the class: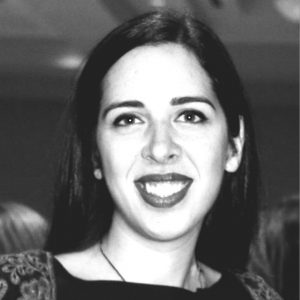 About the artist: Teresa Abboud

Teresa studied in Lebanon as an illustrator and animator in the Academie Libanaise des Beaux-Arts. After working with many nonprofits and other organizations, she married Fuad El Rassi and settled in Atlanta eight years ago. They have two girls, Reem and Andrea.
Through her art, Teresa tries to embrace American culture while adding a twist of Lebanon. She says, "Being a resident on this planet, appreciating every culture and curious to know every ethnicity and origin, is what built me, and nurtures my inspirations." Volunteering at Alif Institute is also part of her journey since she believes that culture is the most important element that one can inherit in this world.
Nostalgia, memories, and everyday life are the spark that induces Teresa to create new themes. She began painting with coffee because she loves it and all the good times, happy occasions, memorable moments, and chats while sipping it. "Wherever we come from, we all drink coffee our way, our time, our signature. Coffee Time is for all of us."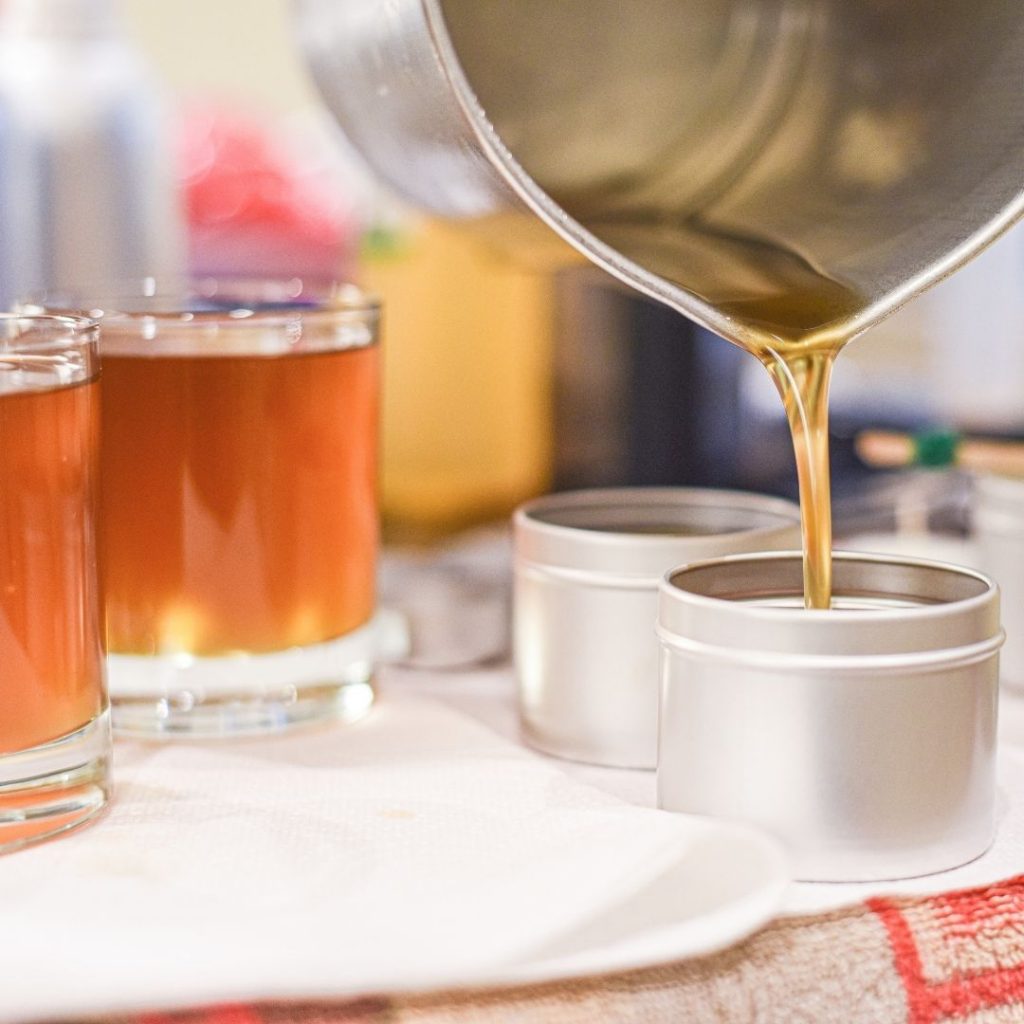 Thursday, March 24
10:30 AM – 12:30 PM
Instructor:  Sarah Imam
Cost: $25 / $30 for non-members

About the class:  Anyone can make a candle, but making great candles requires experience! Join Sarah Imam, of Cedarhouse Candles, to learn the tips and tricks she uses to make her fantastic clean-burning, soy candles!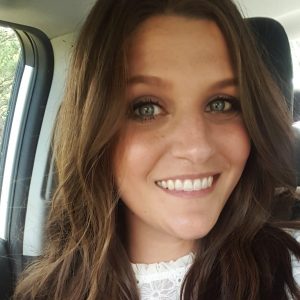 About the artist: Sarah Imam
Hi, I'm Sarah Imam and I grew up in Alabama, but I currently live in Woodstock, GA. I am the creator of Cedar House Candles. I have been making candles for over 2 years and thoroughly enjoy the candle making process. All Cedar House Candles are made with 100% soy wax.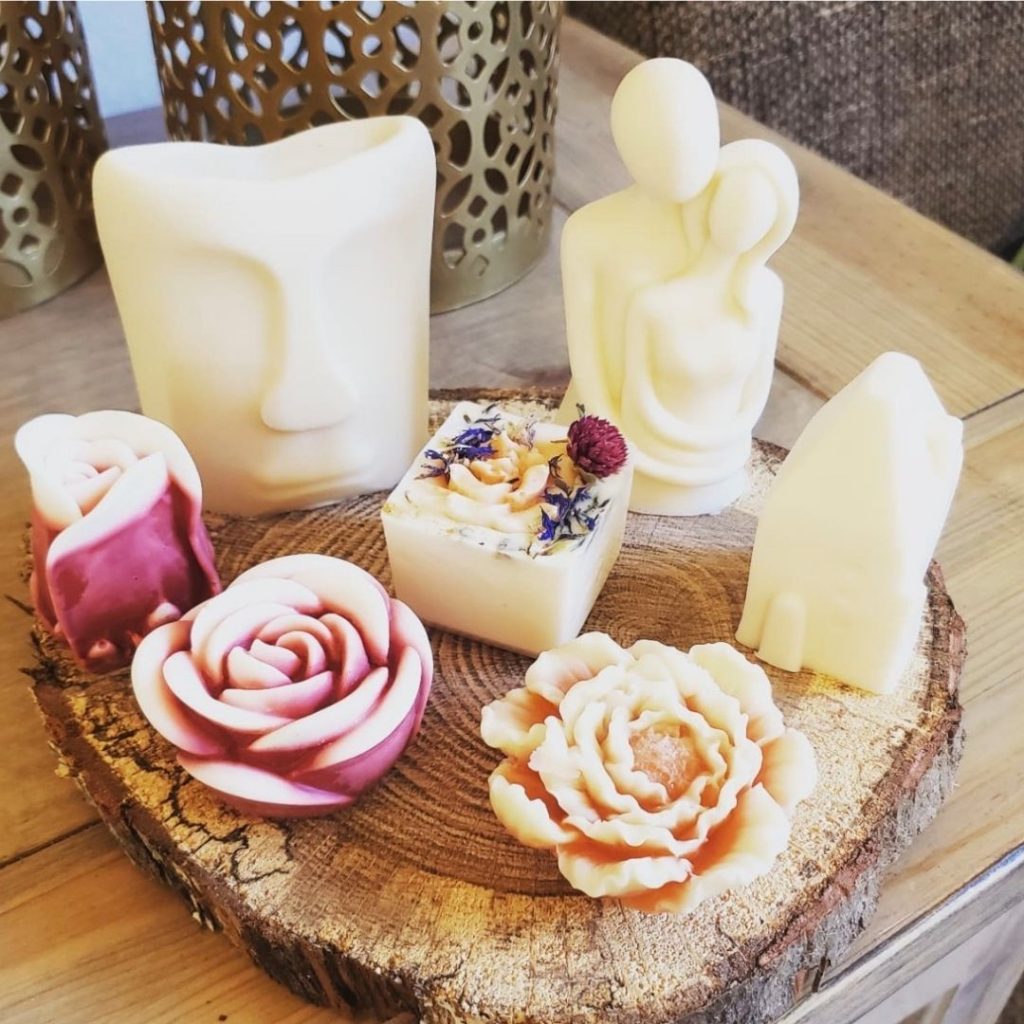 Saturday, March 26
11 AM – 1 PM
Instructor: Margo Shaib
Cost: $25 / $30 for non-members
About the class: We will learn together in an easy, fun way how to make pure and soothing soap from scratch! To make the best soap, we'll use only coconut oil that's so nourishing and naturally gentle.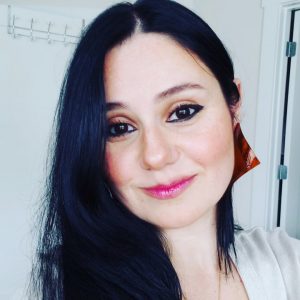 "Creativity takes courage" – Henri Matisse
About the artist: Margo Shaib
I am a Lebanese American, mother of three kids, a law graduate, and an arts and crafts enthusiast. Even though I majored in Law, I always had this passion for arts and crafts. When I moved to the United States, I found out that the things that other people and I liked from back home were not found, so I decided to start creating all these beautiful crafts. I also organize baby showers and prepare from scratch all the material needed for them to be successful. I also make many other interesting crafts such as traditional soap. The soap is made with organic ingredients made from coconut milk, oats, honey, etc. The coloring used in these soaps is natural and allergen-free. In addition to the traditional soap, I also work on creating lovely soap bouquets that can be used for several occasions.
Tuesdays, May 10, 17, 24, 31
10:00 AM – 1 PM
Instructor:  Julie Mazzoni
Cost: $135 / $150 non-members
For ages 13 years old and up. Price includes all four sessions and all materials. Each student will need to wear close-toed shoes. 
About the class: Get started in this highly addictive and therapeutic medium where broken pieces are made into something whole and beautiful! Students will learn the basics of cutting and placement with a stained glass mosaic using a unique Arabic geometric design. Learn tips and tricks to take your mosaic to the next level. The class will conclude with grouting the mosaics.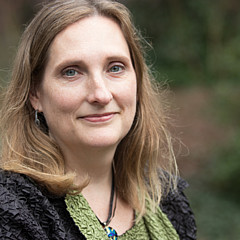 About the artist: Julie Mazzoni
For me, the tactile pleasure of working with the materials is in competition with the visual delight of the eye candy aspect of the tesserae. Similarly, each piece competes against the entire mosaic. I must carefully consider the design elements of each piece's placement, shape, color, and texture and of the whole composition. The juxtaposition keeps pulling at me until I find a satisfactory balance. Each piece laid offers a whole host of parallel ideas for future projects.
Mosaic is a clear reflection of life. Made of many components, there are infinite possibilities. The struggle is to decide which materials and compositions merit the time needed to create. Once the goal has been determined, then it is a joy to labor towards that end. And when one mosaic is completed, the process starts anew. Working on mosaics wipes out all sense of time, destroying all memory of a beginning and all fear of an end.
Become a member and enjoy discounts on events, classes, and more!
Engage the community through our programs!
Support our mission to educate about Arab cultures!