Integrated (FusHa & Dialect)
Spoken
NEW! Reading
Integrated (FusHa & Dialect)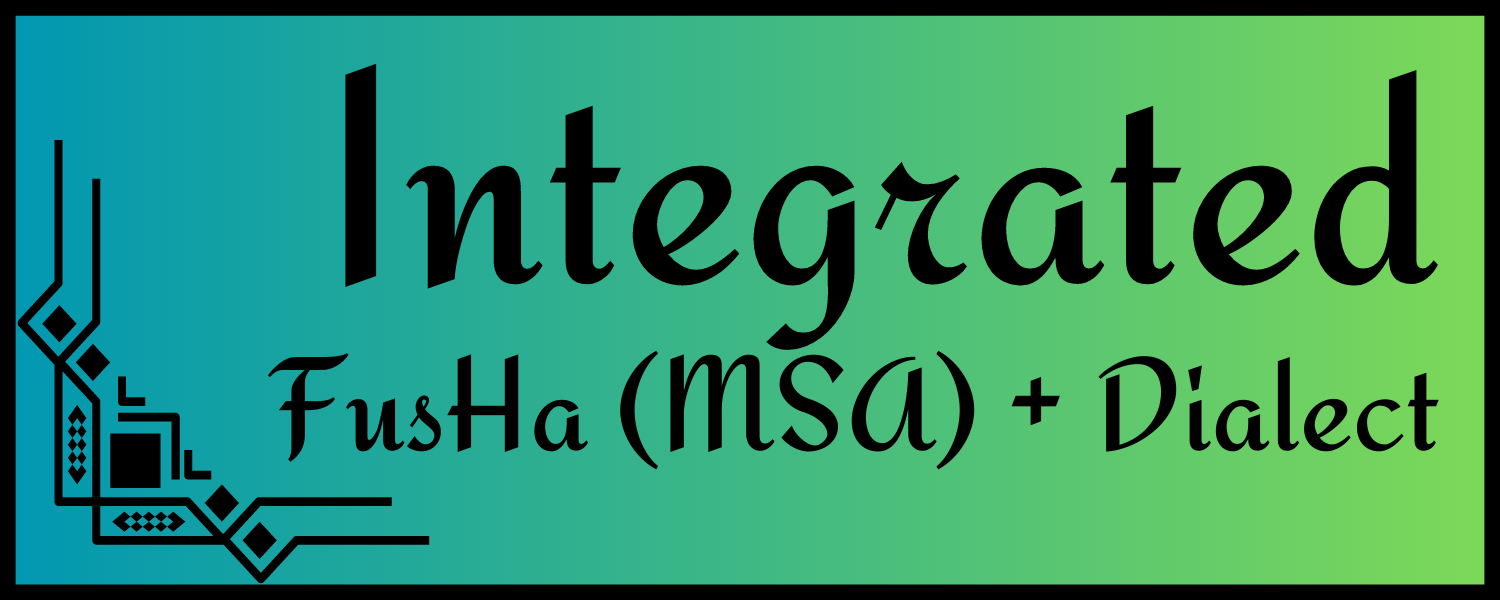 FusHa (Modern Standard Arabic/MSA) is the formal version of Arabic, mostly used in official mediums of communication (legal documents, news, etc). Arabic dialects are forms of Arabic spoken by Arabic speakers at home and in everyday scenarios. Dialects vary from one region to another with many sub-dialects also present. The INTEGRATED approach combines some knowledge of dialects with MSA, enabling you to communicate with confidence.
If you are viewing this page on a mobile device, please click HERE to see all of our Integrated Adult Arabic Classes.
Spoken
NEW! Reading
Not sure which course to take? No problem! Contact us about shadowing a class!
Don't see a course that suits you? Learn more about the flexibility of Private Lessons!