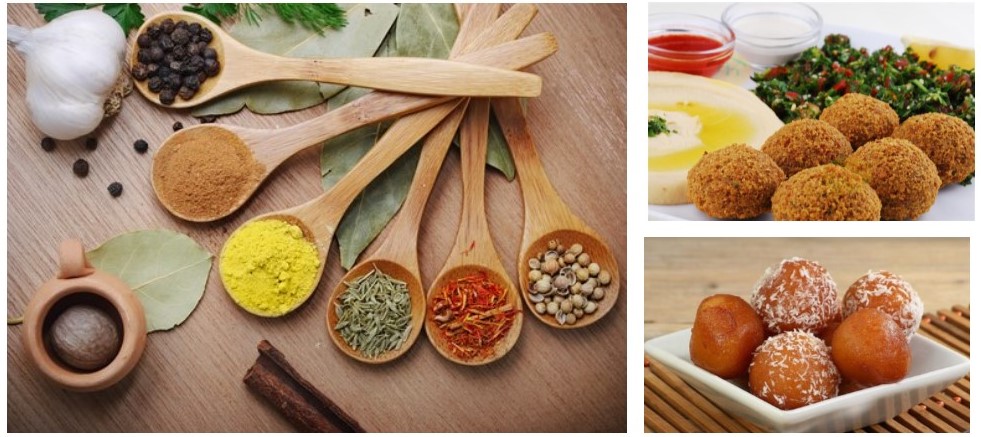 Saturday, July 14, 2018
12:30—2:30 PM
Per Class: $25/ $22 for members
Payment is required upon your reservation. Please pay by July 12, 2018.
MENU:
Falafel –Falafel, are patties made of ground chickpeas that have been soaked in water, blended with spices and herbs, and then deep-fried. Falafel are great for crumbling into salads, eating on the go in a sandwich or pita, or just popped into your mouth on their own.
Luqmat Al Qadhi – This dessert is called Luqmat Al Qadhi "The judge's Morsel" or "The Judge's Bites" and they are popular all over the Middle East. It was given this name because these sweet dough balls are so delicious that they can sway the opinion of a judge!     
Traditional Arabic cuisine taught by experienced teachers presented in a friendly, fun, and culturally rich environment at Alif Institute!
Learn to prepare a full delicious meal and dessert and sample all the food prepared.
Our teachers are experts who have mastered the art of preparing delicious Arabic food and are happy to share their menus and tips!
Reservations and prepayments are required. Places are limited and a minimum of 4 participants is required to hold each class.
Beginners are welcome! Classes are open to all
Tuesdays, Thursdays, Saturdays