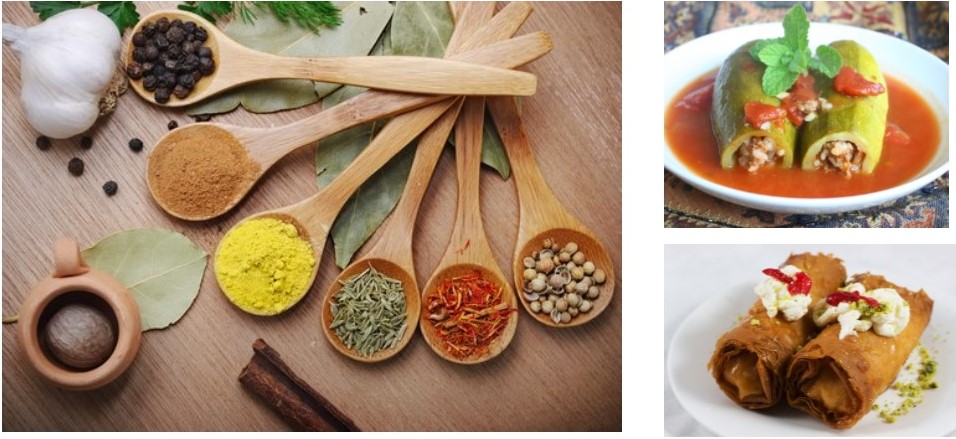 Saturday, August 25, 2018
2:00—4:00PM
Per Class: $25/ $22 for members
MENU:

Kosa Mehshi – Stuffed zucchini, Middle Eastern style! In this recipe, the humble zucchini act as vessels for a special stuffing of spiced rice and ground beef with tomatoes and fresh herbs.
Znoud Elset- These cute sweet cream-filled pasteries are a staple in many middle-eastern households, Znoud means 'upper arm' and these decadent treats are playfully called Znoud el Sit (ladies' upper arm) in honour of plump ladies' creamy upper arms. 
Traditional Arabic cuisine taught by experienced teachers presented in a friendly, fun, and culturally rich environment at Alif Institute!
Learn to prepare a full delicious meal and dessert and sample all the food prepared.
Our teachers are experts who have mastered the art of preparing delicious Arabic food and are happy to share their menus and tips!
Reservations and prepayments are required. Places are limited and a minimum of 4 participants is required to hold each class.
Beginners are welcome! Classes are open to all
Tuesdays, Thursdays, Saturdays