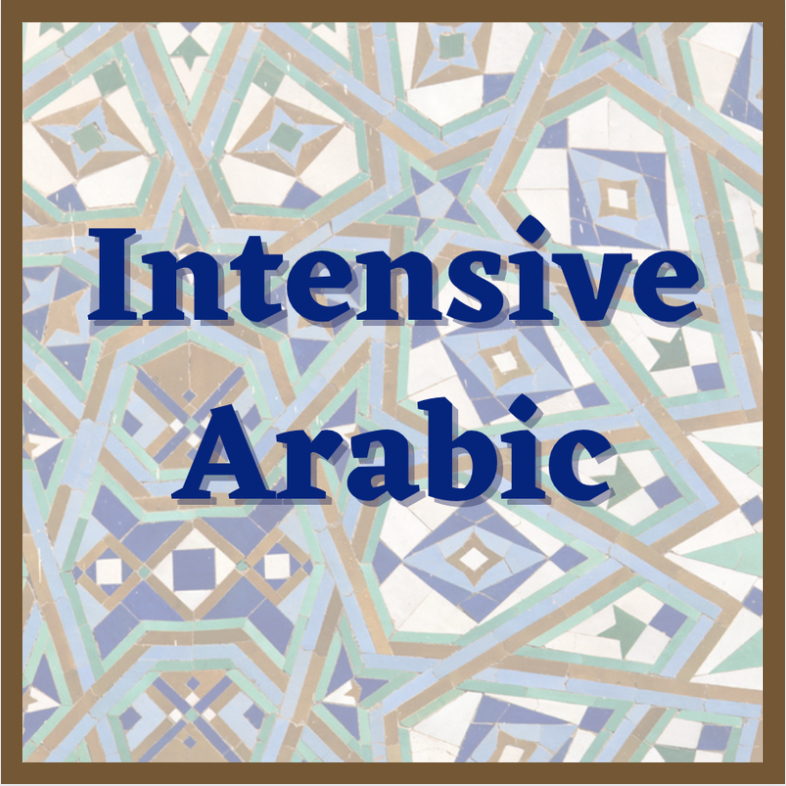 Summer 2022
Intensive Arabic
June 6 – June 17
30 hours total (2 weeks, 15 hrs/week, 3 hrs/day)*
*Option to extend program up to 5 weeks
Class Days/Times, Levels, Instructors



New students must contact Kinda Hanano, Arabic Language Program Director, to determine their class placement.
Class Days/Times:

June 6- June 17 (Monday – Friday), 10 AM – 1 PM

Instructors:

Jihan Hasan, Abeer Shanti

Levels offered:

Beginner I, Beginner II
Tuition
$480
Course Format
In-person, at Alif Institute
Methodology
Alif's in-person domestic program allows you to study Arabic and immerse yourself in the culture. In this two-week program, you will learn Integrated Levantine Arabic inspired by the Arabic as One Language Cornell University integrated Arabic model of Fusha and Levantine dialect in tandem with Alif's critical intercultural communication curriculum.
Classes in the program will be held Monday through Friday from 10 AM to 1 PM. Upon completing the course,

elementary students will develop linguistic proficiency at the novice/intermediate level

according to the American Council on the Teaching of Foreign Languages.
Students have the

option of adding up to three weeks of instruction

after completing the first two weeks.

Tuition for each additional week (15 hours of instruction) is $250.
There will be a one-week break after the first two weeks, from June 20 – July 1. Classes will resume Tuesday, July 5 – August 5.
This course builds upon previous instruction. Students are not able to continue if they skip a week of instruction.

Transfer of credit may be arranged with your home institution. Please contact us for details.
Textbook
Arabiyyat Al-Nasss